Greetings
Which observation method is more convenient for you?
You don't even need to say it.

I am pleased to introduce the website about neurohistology and neuropathology created by our laboratory. There are login-required contents and access-free contents. The former is rich in educational contents using brain cutting videos and virtual slides. You can enter the sample room and experience them. If you would like to view all the login-required contents, please apply from the registration form. You can see them for free.
Please view them properly under the suitable combination of device and browser.
Brain Cutting Movie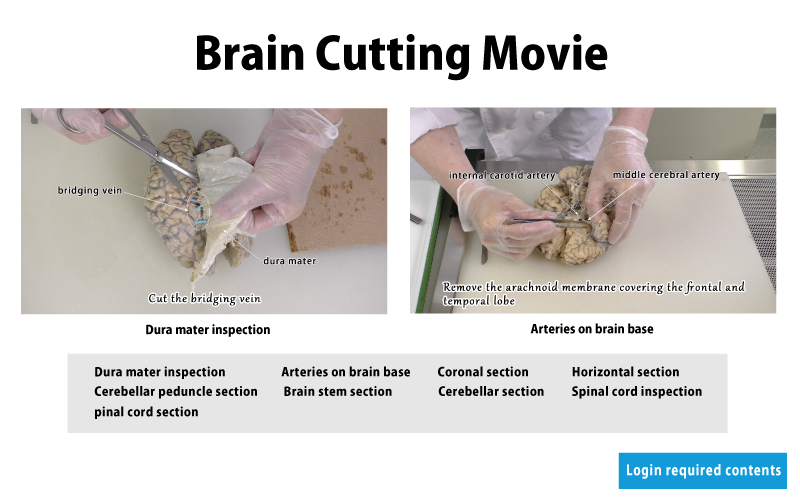 You can watch a lot of videos of brain cutting. The explanation is also written on the video screen, so it is easy to understand.
---
WebMicroscopy & Macroscopy