I am pleased to introduce the website about neurohistology and neuropathology created by our laboratory. There are login-required contents and access-free contents. The former is rich in educational contents using brain cutting videos and virtual slides. You can enter the sample room and experience them. If you would like to view all the login-required contents, please apply from the registration form. You can see them for free.
Please use the latest we browser to view them properly.
If you have any questions, please contact us.
Brain Cutting Movie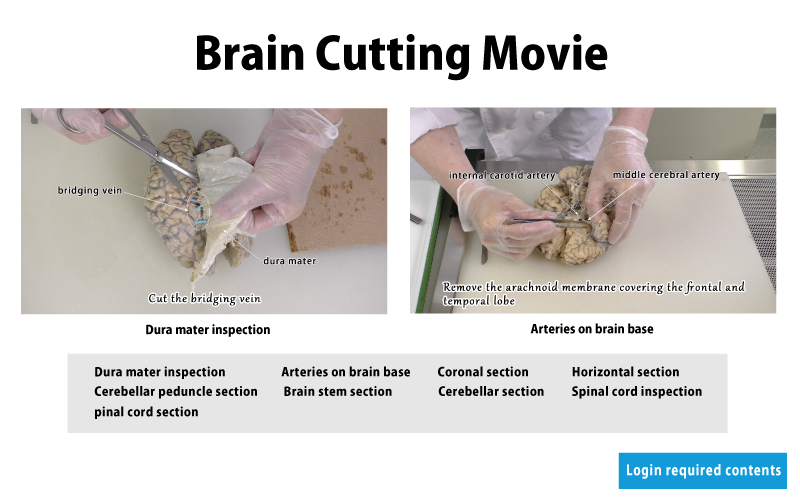 You can watch a lot of videos of brain cutting. The explanation is also written on the video screen, so it is easy to understand.
---
WebMicroscopy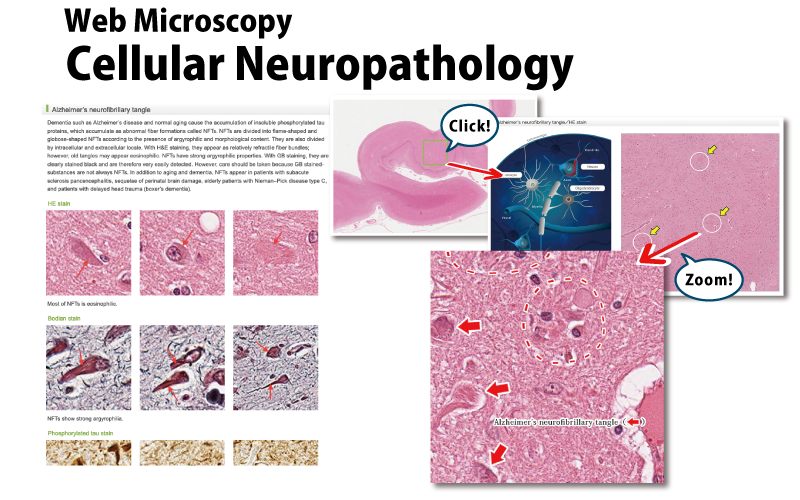 Cellular Neuropathology
There is a lot of WSIs of pathological structures of neurons and glial cells. The observation area is shown and annotations are also written on the WSI.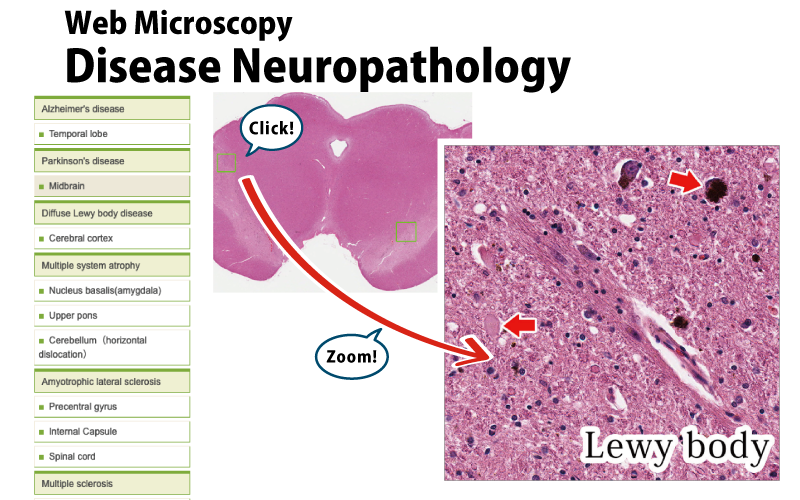 Disease Neuropathology
There is a lot of WSIs that can be helpful in diagnosis of neurological diseases. In the future, the number of diseases will increase.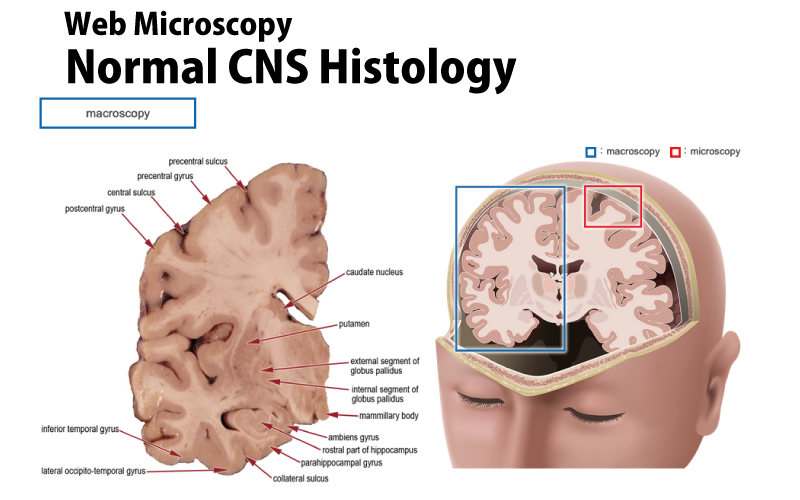 Normal CNS Histology
You can view the gross images, the maps using stained specimens, and WSI of the CNS for each location. No better teaching materials of neuroanatomy.